The Sandakan death marches in Borneo will live in history as one of the greatest atrocities suffered by Australia in the Asia-Pacific theatre of the Second World War. Of almost 1,400 Australian prisoners of war held by Imperial Japanese forces at Sandakan camp in 1945 only six would survive, escape their only means to do so.
15th August this year marks the 75th commemoration of that unprecedented event.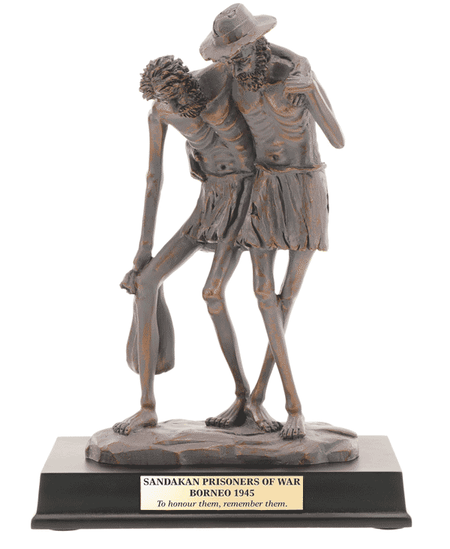 In creating this confronting limited-edition figurine Master Creations worked closely with Ryan Rowland, President of the Borneo Exhibition Group Australia. His unwavering commitment and passion to ensure this sad history is both preserved and shared allowed the Master Creations artisans to honestly capture the reality of those who suffered, and to create a piece that will ensure that the atrocities of the Asia Pacific Theatre of the Second World War will not, and cannot, be forgotten.
Limited Edition Guarantee: 1 of only 1,000 cast
To find out more about the events of Sandakan and this Figurines that commemorates it visit